NEW YEAR GIFT Specially For You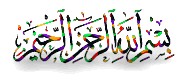 Export - Import & Online Deals
Manufacturing companies contact us to make promote his Export & Import business worldwide market's on regular~sold contract base.
Open Photos who have Google Drive & Facebook Account: Click Photo Link
We are looking for the below grades.
Kindly look into the following.
1. Art paper.
2. SBS board
3. Fbb board
4. Virgin Kraft 200 gsm and above.
5. Mg kraft 50gsm and above.
6. Any Paper for paper bags
7. Duplex board
8. Liner 120gsm and above
9. Aluminimum foil lower micron
10. Tetra pack
11. cup stock from 140gsm onwards
Contact us:
+821066791588
gwtgmarket@gmail.com

Mobile: +82-10-6679-1588 (WhatsApp) Phone: 82-31-858-4591 Fax: 82-31-858-4591 / 82-504-330-8100 Email: gwtgmarket@gmail.com Website: www.gbworldtradecenter.com
@2010 GB World Trade - All rights reserved