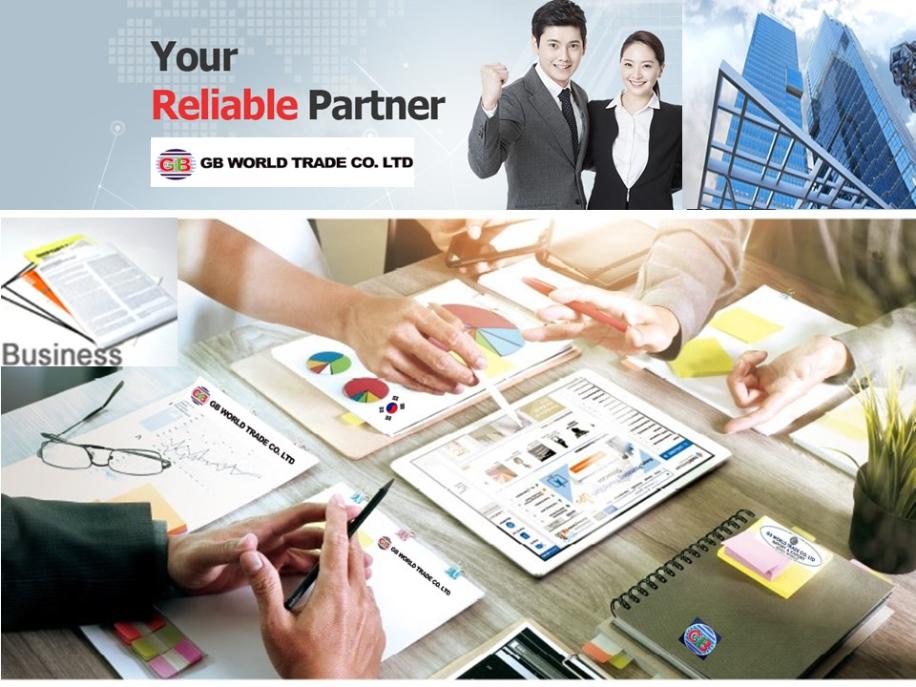 GB World Trade Co Ltd, Our primary focus is on Export and Import with a particular emphasis on trade for small and medium sized enterprises.
Our goal is to engage in international trade in a variety of products, including Plastic, Paper, Textile Fabrics, Chemicals & Industrial raw materials.
We are always on the lookout for new opportunities in both the Global and Domestic markets, as we aim to sustain a reasonable rate of business growth.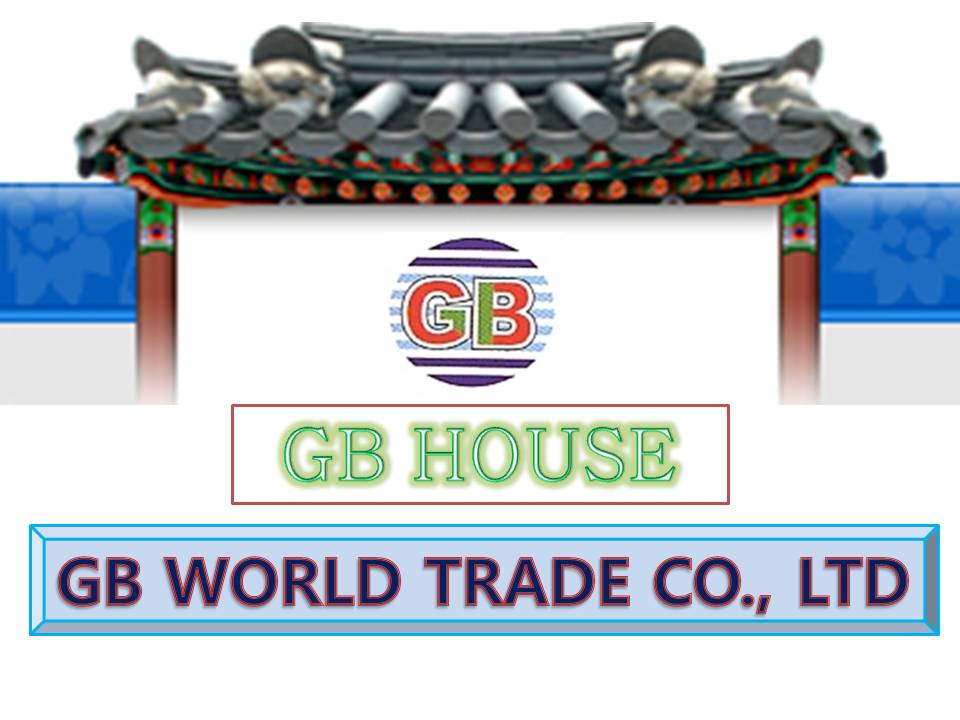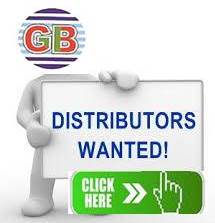 GIFT Specially For You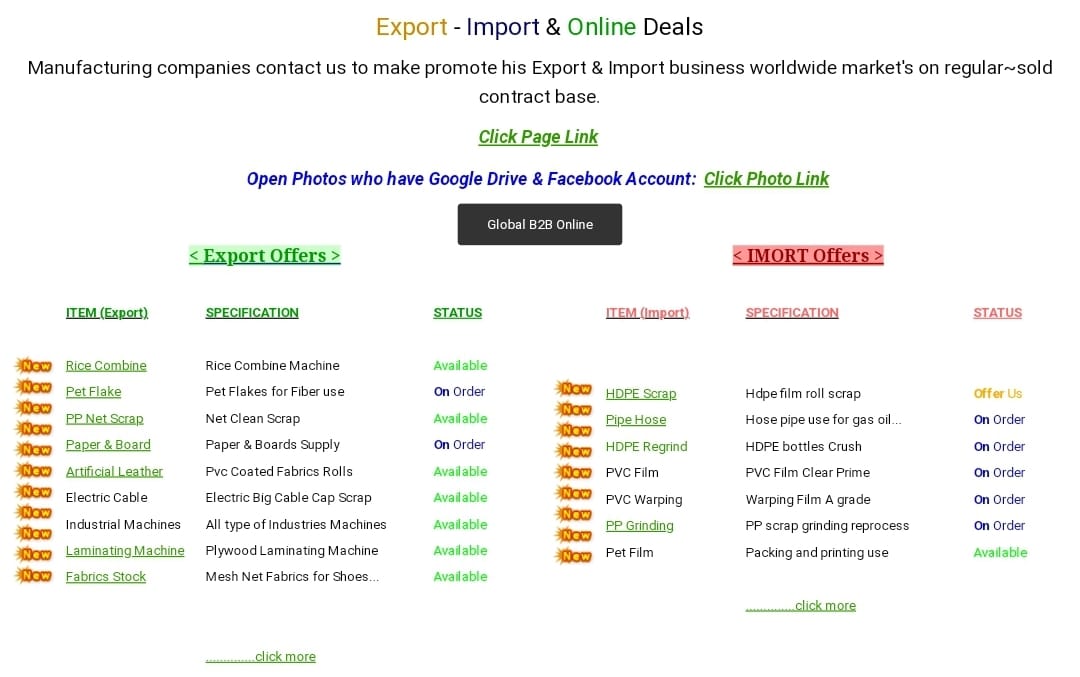 HANSOL Finecoat
HI-Q Paper
Fine coat Blue (w) White spirit
Double
Coated
Wood free
art paper
.
Hi
-
Q
Weight: 95 GSM
Width: 1008
OFFER List 2023-05-01
Paper
White Thin Paper
20~200gsm

{

Order

Manufacturing

Opportunity available}
​
@ CPP Paper

@ Sticker gumming mix lot ​
@ Heat transfer paper
@ Leather Release paper ​
@ Release Paper mix lot​
@
Fine coat Blue (w) White spirit
@ Wax paper
​
Plastic Film
Hot Stamping Foil

{

Order

Manufacturing

Opportunity available}​

Solar Window Film

{

Order

Manufacturing

Opportunity available}​
​​ @ PVC Flooring Rolls A grade Stock Lot

@ Flooring Rolls/Sheet
@ Holographic Foil Metalized Film Mix lot ​
@ Anti-static Film LLDPE Regular Supply
@ PVC Wooden Gumming roils
Plastic
@ Color Masterbach Stock

@ Filler Powder (Use in Plastic like PVC)

@ G-PET Regrind Regular
@ PVC Film (with light gum) + PET Film
(one side release coat) Regular Supply
@ PC Water Bottle Regrind
@ Pet Flakes
Fabrics
@ PVC Side Trims

@ Safety Heavy Duty Mesh Tarp

(Multipurpose protective cover with Air)
@ Artificial Leather Fabrics (Pvc Pu)
@ Non-Woven Fabrics (Mask use)
@ Floor Carpet Rolls & Sheet (Dark Colors) ​

@ Jeans Fabrics
@ Net Fabrics
@ Shoes Bags Mesh Fabrics
@ Polyester Yarn like A grade ​
​
Machine
​

New Slitting Machine

{

Order

Manufacturing

Opportunity available}


​@ Plastic Film Slitter Re-winder Available
@ Polyester Film Yarn Micro Slitter + Re-winder - Feeder. Full Company Unite Available​
​
Stock Lot
@ Sandpaper (Regmar) Stock Regular
Chemical
@ STPP Tech grade
@ STPP Food grade
@ SHMP Tech grade

@ SHMP Food grade

@ TSPP Food grade

@ SAPP Food grade

​

​
Order List
Forklifter
​TCM - KOMATSU - KATO (3ton x 2 & 5ton x 1)
Starex 2018
-Starex 2015 ,manual ,auto
-Starex 2010,2011,2012 manual
Sportge panorama R 2011+
-Sportage sunroof 2006,2007,+
Tucson panorama 2011+
Sorento panorama 2011+
Santa Fe sunroof 2008-2010
-Santa fe panorama 2013+
Kia carnival 2015+
Porter tci ,super,2 caben 2007-8
Korando c 2015+
QM 3 Diesel 2015+
Renault capture Diesel 2015+
Jeep cheroki 2016+ Diesel
Velaster 2013+
Hyundai i30 diesel 2013+
-Hyundai Accent diesel 2016+
-Hyundai Avante diesel 2016+
All Price & Terms: Negotiation-able, Not a Fixed
* Prices: CFR (India-Pakistan Ports only) ​
* Loading: Incheon Port Korea
* Payment Terms:
L/C
(AT SIGHT) -
T/T
(50% Advance & 50% ON B/L)

Anti-static Film LLDPE
Anti-static Film LLDPE
Roll meter: 610m & 1100m
Width: 2320m
Thickness: 30 microns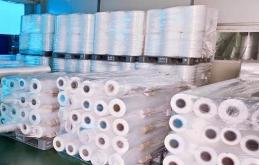 Steel Mill Krfat Paper
Steel Mill Kraft (SMK) Paper Rolls
Width: 60" Weight: 20 gsm No Oily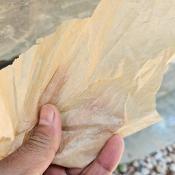 Items Supply Materials Companies Warehouse Agents Customers

Mobile: +82-10-6679-1588 (WhatsApp) Phone: 82-31-858-4591 Fax: 82-31-858-4591 / 82-504-330-8100 Email: gwtgmarket@gmail.com Website: www.gbworldtradecoltd.com
Update @2023 GB World Trade - All rights reserved